HIV Care Round
Immunizations for People Living with HIV: A Review and Update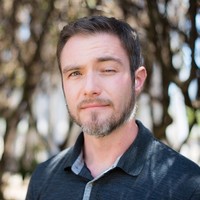 Dr. John Harding
Medical Health Officer, Vancouver Coastal Health
When: Wednesday, November 7, 2018, 12-1 PM
Where: SPH 1477 (Cullen Theatre), Providence Building Level 1, St. Paul's Hospital
The HIV Care Rounds are free and are geared towards the needs and interests of health care providers and support workers of HIV-positive individuals.
A light lunch will be served.
This 1-credit-per-hour Group Learning program has been certified by the College of Family Physicians of Canada
and the British Columbia Chapter for up to 1 Mainpro+ credit

Dr. John Harding is a Medical Health Officer at Vancouver Coastal Health. He trained as a family doctor and a public health & preventive medicine specialist through Queen's University. He also completed the St. Paul's Addiction Medicine Clinical Fellowship through UBC. Dr. Harding's current portfolio includes regional Communicable Disease Control in the Health Authority, which involves contact tracing and the support of clinical care to those living with HIV in order to reduce community viral load and prevent further transmission of the disease.
---
For more information about upcoming events, please click here.