HIV Care Round
Migration-Related Determinants of HIV and
Sexual Health among Marginalized Women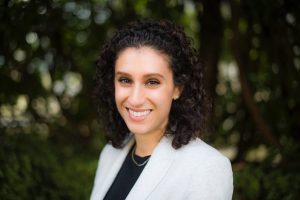 Shira Goldenberg, PhD
Assistant Professor, Faculty of Health Sciences, Simon Fraser University
Research Scientist, Gender and Sexual Health Initiative, BC Centre for Excellence in HIV/AIDS
Where: Conference Room 6, Providence Building Level 1, St. Paul's Hospital
When: Wednesday, May 16th, 2018, 12-1 PM
This event is open to everyone but would be of interest to health care providers and support workers of HIV-positive individuals.
A light lunch will be served.
This Group Learning activity has been certified by the College of Family Physicians of Canada and the British Columbia Chapter for up to
1 Mainpro+ Certified credit

Dr. Shira Goldenberg is an Assistant Professor of Health Sciences at Simon Fraser University and a Research Scientist at the Gender and Sexual Health Initiative, BCCfE. She has >10 years experience in community-based research on HIV/STIs, human rights, and access to care amongst key populations of migrants and sex workers.
---
For more information about upcoming events, please click here.