HIV Care Round
Double Trouble: Tuberculosis and HIV – What a local HIV care provider needs to know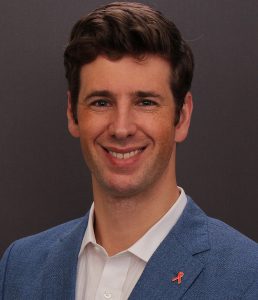 Dr. William Connors
Clinical Assistant professor, Division of Infectious Diseases, UBC Department of Medicine
Infectious Diseases physician, St. Paul's Hospital
When: Wednesday, June 26th 2019, 12:00 – 1:00 PM
Where: Conference Room 6, Providence Building Level 1, St. Paul's Hospital
The HIV Care Rounds are free and are geared towards the needs and interests of health care providers and support workers of HIV-positive individuals.
A light lunch will be served.
This 1-credit-per-hour Group Learning program has been certified by the College of Family Physicians of Canada
and the British Columbia Chapter for up to 1 Mainpro+ credit
William J. Connors, MD MPH FRCPC: Clinical Assistant professor with Division of Infectious Diseases in the University of British Columbia's Department of Medicine. Clinical work as an adult infectious diseases physician at St. Paul's Hospital in addition to providing sexual health and HIV prevention services with Health Initiative for Men, and clinical care with BCCDC Tuberculosis Services. Received medical degree from UBC, Internal Medicine and Infectious Diseases subspecialty training at University of Calgary, and Public Health training at Emory University. Research interests include developing and evaluating programs and policies aimed at improved delivery of infectious diseases care to populations currently marginalized in our healthcare system.
---
For more information about upcoming events, please click here.