HIV Care Round
Update on BC-CfE Clinical Laboratory Testing Programs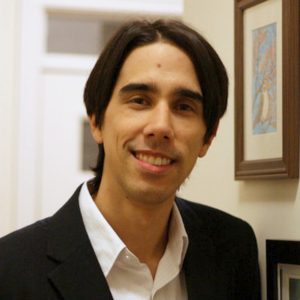 Chanson Brumme, PhD
Assistant Director, Research Laboratory Program, BC Centre for Excellence in HIV/AIDS
When: Wednesday, March 27th 2019, 12:00 – 1:00 PM
Where: Conference Room 6, Providence Building Level 1, St. Paul's Hospital
The HIV Care Rounds are free and are geared towards the needs and interests of health care providers and support workers of HIV-positive individuals.
A light lunch will be served.
This 1-credit-per-hour Group Learning program has been certified by the College of Family Physicians of Canada
and the British Columbia Chapter for up to 1 Mainpro+ credit
Dr. Chanson Brumme is the Assistant Director of the BC Centre for Excellence in HIV/AIDS Research Laboratory Program. In his role, Dr. Brumme is responsible for overseeing the BCCfE laboratory's clinical programs. These programs, which are delivered to nearly all Canadian provinces, include genotypic resistance testing services for HIV antiretrovirals and Hepatitis C Virus Direct Acting Antivirals, HIV Tropism Testing, HLA pharmacogenetic screening and Therapeutic Drug Monitoring of HIV antiretroviral drug levels.
Dr. Brumme received his PhD in 2015 under the supervision of Dr. Richard Harrigan in the Experimental Medicine Program in the UBC Faculty of Medicine. Prior to completing his PhD, Dr. Brumme held a number of research roles in HIV drug resistance, host genetics and immunology, including Director of Bioninformatics at the Ragon Institute of MGH, MIT and Harvard, and as a research affiliate at the Broad Institute of MIT and Harvard.
---
For more information about upcoming events, please click here.