Forefront Lecture
Localized economic modeling to support the US' ambitious plan to 'End the HIV Epidemic' by 2030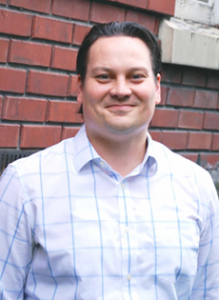 Dr. Bohdan Nosyk
Associate Professor, Faculty of Health Sciences, SFU
St. Paul's Hospital CANFAR Chair in HIV/AIDS Research
When: Tuesday, June 11th, 12:00 – 1:00 PM
Where: Cullen Lecture Theatre (SPH 1477), Providence Building Level 1, St. Paul's Hospital
This free lecture series is geared towards researchers, clinicians, students and hospital staff; however, the public and other interested stakeholders are welcome and encouraged to attend.
A light lunch will be served
Dr. Bohdan Nosyk is an Associate Professor and St. Paul's Hospital CANFAR Chair in HIV/AIDS Research at the Faculty of Health Sciences. He leads the Health Economic Research Unit at the BC Centre for Excellence in HIV/AIDS. Dr. Nosyk's research seeks to inform complex policy decisions surrounding the prevention and management of HIV/AIDS and substance use disorders. He combines simulation modeling methods and cost-effectiveness analyses with econometric and biostatistical analyses of health administrative data to address these issues.


---
For more information about upcoming events, please click here.