HIV Care Round
Anal Cancer Screening in Men Living with HIV: An Update on the HPV-SAVE Study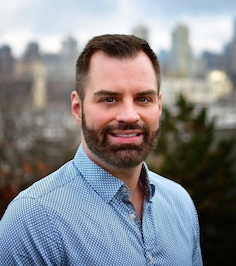 Dr. Troy Grennan
Physician Lead, Provincial HIV/STI Program, BC Centre for Disease Control
Clinical Assistant Professor, Division of Infectious Diseases, University of British Columbia
When: Wednesday, March 11th, 2020, 12:00 – 1:00 PM
Where: Conference Room 6, Providence Level 1, St. Paul's Hospital
The HIV Care Rounds are free and are geared towards the needs and interests of health care providers and support workers of HIV-positive individuals.
A light lunch will be served.
This 1-credit-per-hour Group Learning program has been certified by the College of Family Physicians of Canada and the British Columbia Chapter for up to 1 Mainpro+ credit
Dr. Troy Grennan is currently the Physician Lead for the Provincial HIV/STI Program at the BC Centre for Disease Control, as well as a Clinical Assistant Professor in the Division of Infectious Diseases at the University of British Columbia. Following training in internal medicine, infectious diseases, and medical microbiology, he completed a CIHR Canadian HIV Trials Network postdoctoral fellowship examining human papillomavirus (HPV) in HIV-positive men who have sex with men (MSM). His research and clinical work currently focuses on HIV and STI prevention, as well as HPV and anal cancer screening, with a particular focus on MSM. He is currently co-PI on the CIHR Team Grant "HPV Screening and Vaccine Evaluation in HIV-Positive MSM", and also co-leads two grants on novel syphilis prevention using doxycycline chemoprophylaxis.
---
For more information about upcoming events, please click here.